In today's world, people want to access free movies through various apps.. These Apps Allow You to Watch Thousands of Free Movies. Install These Apps on Your Phone or Tablet to View Movies Whenever and Anywhere You Want.
You may watch free TV shows as well as films on these apps. With Ease, Watch Your Favourite Shows on the Go. I've Used All These Apps Personally, and I'll Share My Favorites. Keep Reading to See Why. You Can Watch All Kinds of Movies Using These Apps – Comedy, Family, Action, Horror, Drama, and Documentaries. There truly is something for everyone!
Did you know that? Amazon Prime Video has a special part of the app just for free movies and TV episodes. Say hello to Freevee – your free streaming buddy. You know What's really cool? How they've organized the films. You've got the usual stuff like popular and new releases, plus those genre-specific lists for comedies, dramas, and all that jazz. But here's the cool part – in each category, you can fine-tune your choices by picking your favorite subtitle language and genre.
This free page features unique collections: Movies of the Month, Culture Rated | Black Voices, and Hispanic Heritage.
Freevee is accessible on web browsers and TV apps, like most movie platforms. Below, you'll find links leading to the Prime Video app, but it's important to note that there's a dedicated Freevee app available for a unique viewing experience.
Because of its excellent sorting options, Prime Video is my jam On the other hand, the Freevee app is ideal if you want to avoid rent/buy options altogether.
Download For:
This app looks a lot like Tubi's website, but it's super easy to use on mobile devices. The app covers all genres and simplifies movie selection with large, visible covers. You've got a massive selection here—tens of thousands of movies and shows to pick!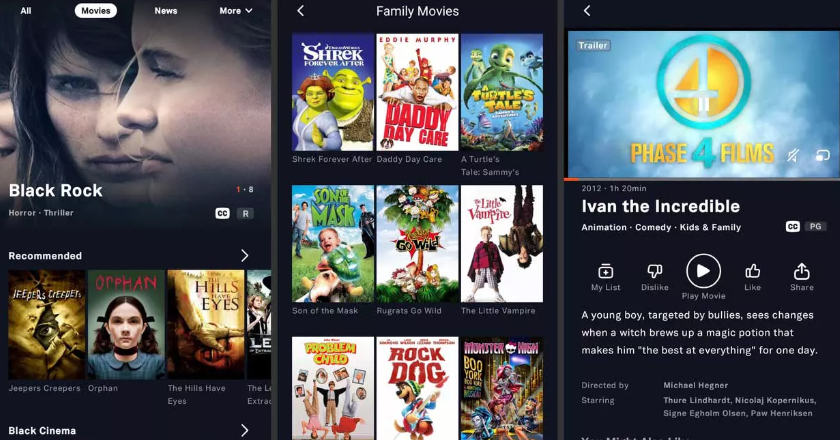 When you choose a movie, it takes you to a page with all the movie details: release date, how long it is, what genre it falls into, and some suggestions for other movies you might like.
Help the app understand your taste in movies! Click "like" if you enjoyed a movie or "dislike" if you didn't, and it will suggest better options in the future. Tubi is the top free movie app because it offers awesome curated collections, like Cult Classics and Only Free on Tubi, that make movie-watching fun and free! Start watching instantly on Tubi without a user account. It works on phones, tablets, streaming devices, and smart TVs.
Download For:
YouTube offers a fantastic collection of entirely free, company-curated movies, eliminating the need to search through random profiles for legal full-length films. It's really simple to find the greatest free YouTube videos if you're using a computer.
Simply go to the Free With Ads page to start discovering great content. The app functions a bit differently. My approach is to search for "free movies" and then select "Free Primetime movies" to access the full list. The app does things a bit differently. Instead of the usual, search "free movies," and then choose "Free Primetime movies" to view everything.
Download For: